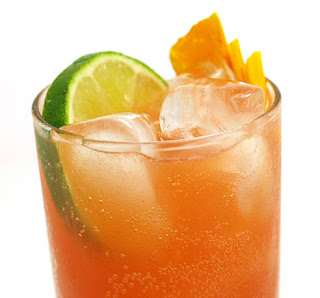 As we advance with gusto and good intentions into the institution known as the British Summer time garden parties and street parties are being planned, barbeques dusted off and bunting gaily strung about. It is high time to consider what libations to prepare.
In a time poor and option rich environment that is our typical modern day lifestyle, why not consider punches and/or cups.
These are low maintenance and easy to prepare and service so easy that even a child could do it (although this is not recommended).
Originally a concept brought to Britain from India in the early Seventeenth century the basics were five ingredients: alcohol, sugar, lemon, water, and tea or spices with the alcohol being traditionally wine or brandy.
Cups – another form of punch, traditionally served prior to the departure of a hunting party (in the good old bad old days – "stirrup cup"). Contemporary applications range as far as garden parties, cricket or tennis matches and picnics, a cup is generally lighter in alcohol content than a punch with the base being usually cider, sloe gin or liqueurs.
Circa 1655 along came Jamaican Rum and the options on punch recipes grew exponentially – the most famous of all being:
Planter's Punch 
This recipe I give to thee,
Dear brother in the heat.
Take two of sour (lime let it be)
To one and a half of sweet,
Of Old Jamaica pour three strong,
And add four parts of weak.
Then mix and drink. I do no wrong —
I know whereof I speak.
August 8, 1908 , The New York Times
But our favourite punch recipe of the month is:
Summer Herb Punch
500ml Hendrick's Gin (the remaining 200ml left in the bottle can be used for pre party gin and tonic fortifications)
100ml Lemon Juice
150ml Creme de Framboise
Couple of dashes of celery bitters
Handful of borage
Handful of lavender
Half a cucumber sliced
1 bottle of good quality cava (or prosecco – we are in a recession you know!)
Method
Mix all together in a large punch bowl and refrigerate well before service time. Simply ladle the mixture into an ice filled teacup and garnish with a 30 second conversation about "how delightful is this weather dahling – mwah!"